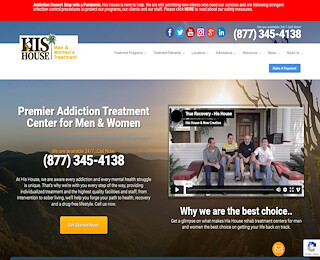 What Is a Drug Addiction Treatment Center? A good, reputable,
drug addiction treatment center
is fully licensed by state and federal agencies and provides ethical treatment to the disease of addiction. Approvals such as a CADC license and the JHACO accreditation program should be on the checklist of any potential patient. At an accredited drug addiction treatment center like His House, an incoming patient can be assured that their physical, emotional, and recovery needs are met, within the framework of providing a map to a sober future.